How to install windows 2003 server standard edition
Insert the windows 2003 server standard edition cd into the CD-ROM. Let it boot from the CD. You will see the screen exactly like this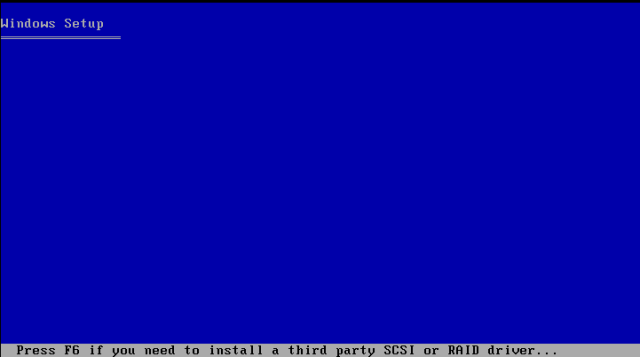 Ok, now you are in the welcome setup Windows 2003 standard edition. To set up windows, press <enter>.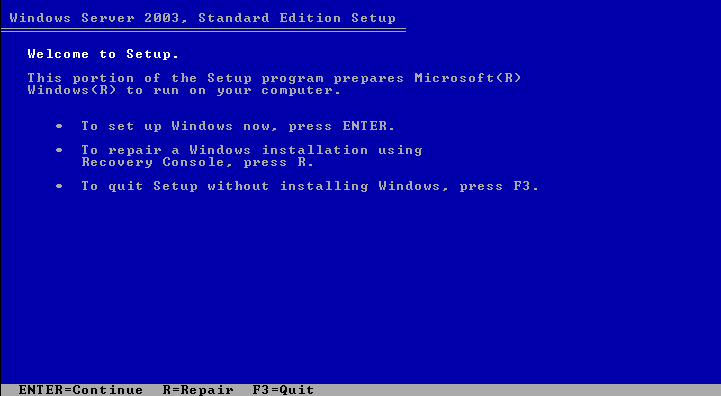 To create a partition in the unpartitioned space, press C.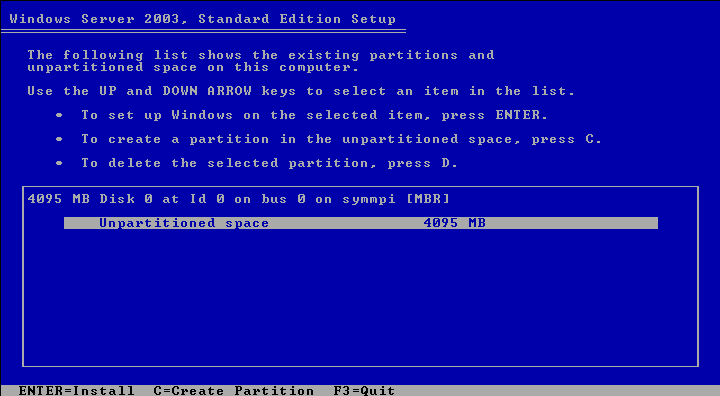 Format the partition using the NTFS file system. Press <enter> to continue.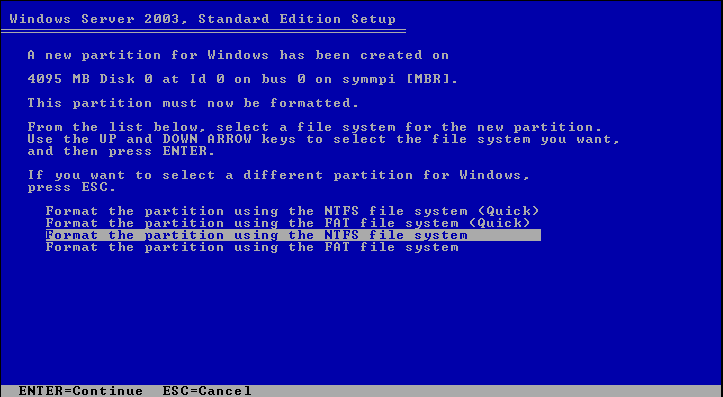 Setup is formatting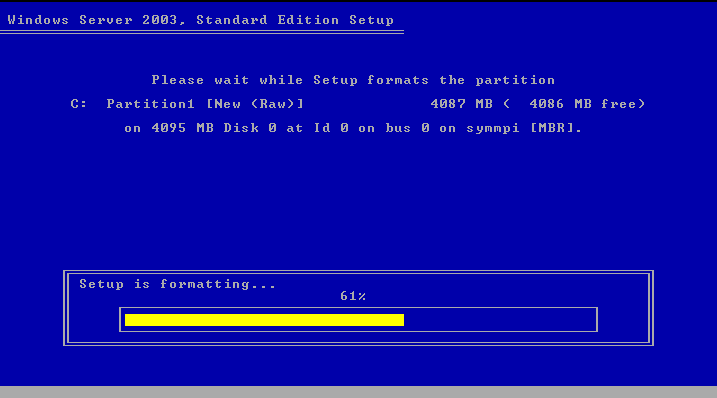 Setup is copying files. Please wait, this might take several minutes to complete.
Now, Windows installation is in progress.
Click next to continue setup.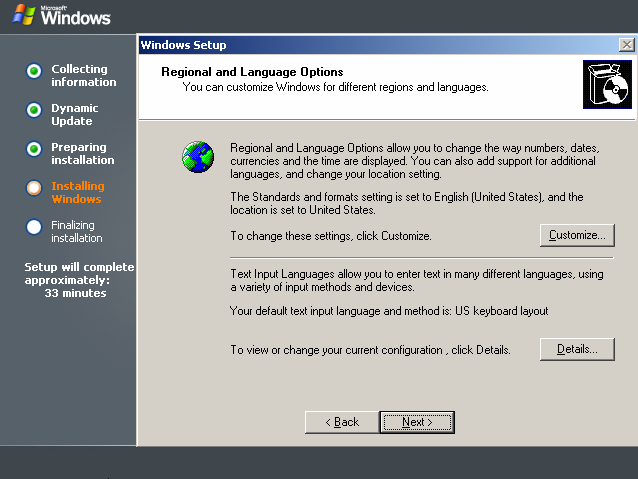 Type your full name and the name of your company or organization. Click next button to continue setup.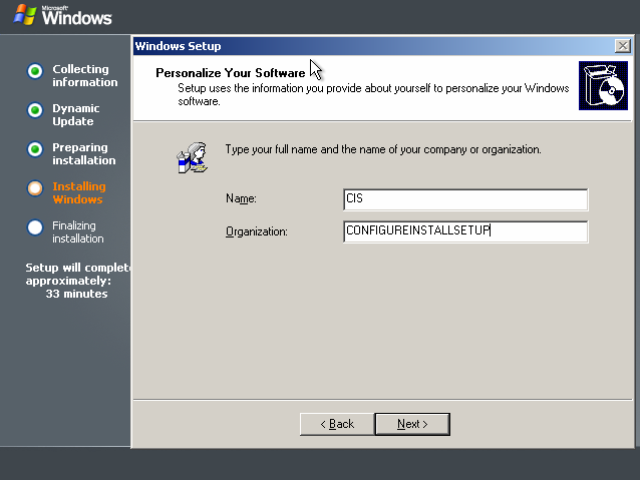 Type the Product Key below.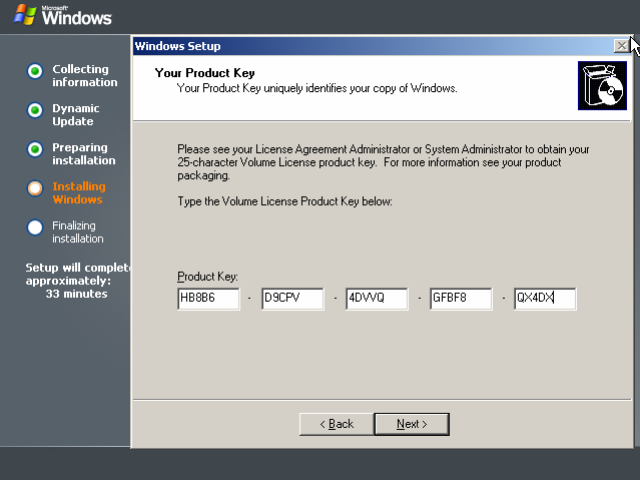 You can select the licensing mode you want to use. After you decide click next to proceed.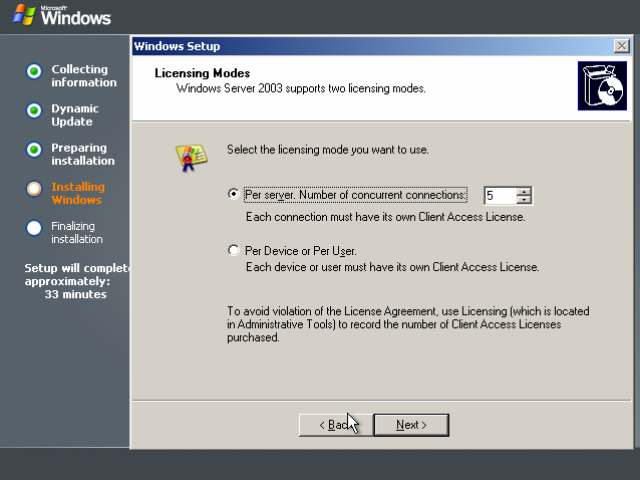 Please put your computer name and type an administrator password. Click next to proceed.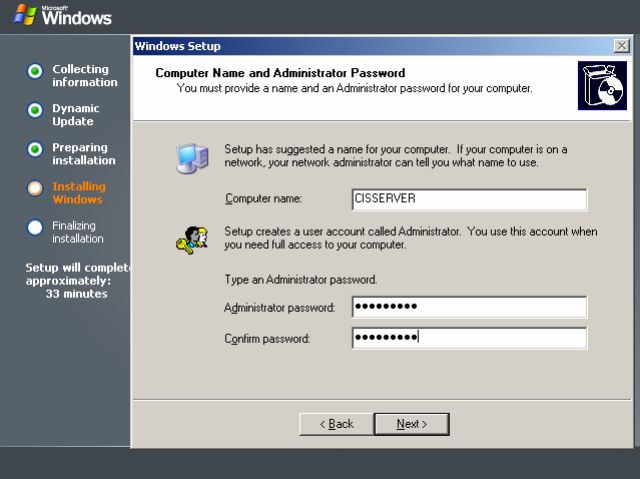 Set the correct date and time for your Windows computer and click next to continue.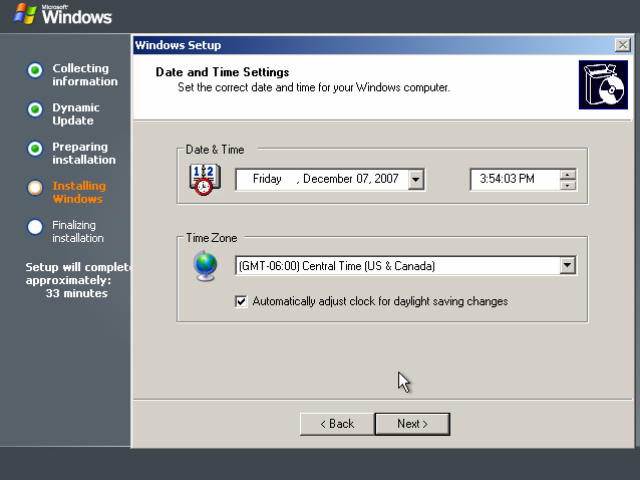 Select typical setting on the networking settings, then click next button to continue.
Use the default workgroup that have been given by windows. You can change if you want, itís doesn't matter. Click next to continue.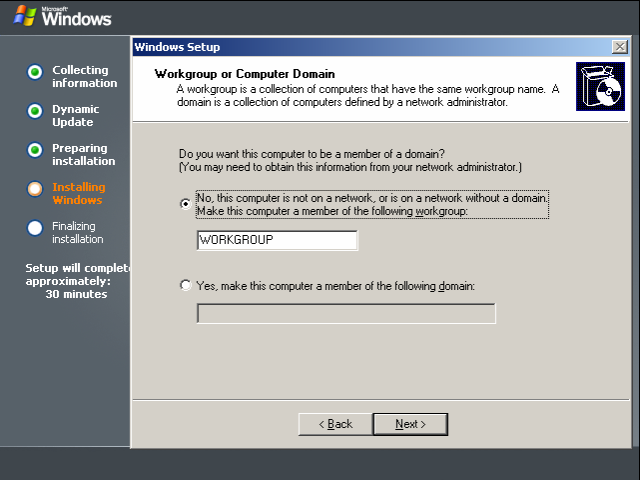 The windows is starting up.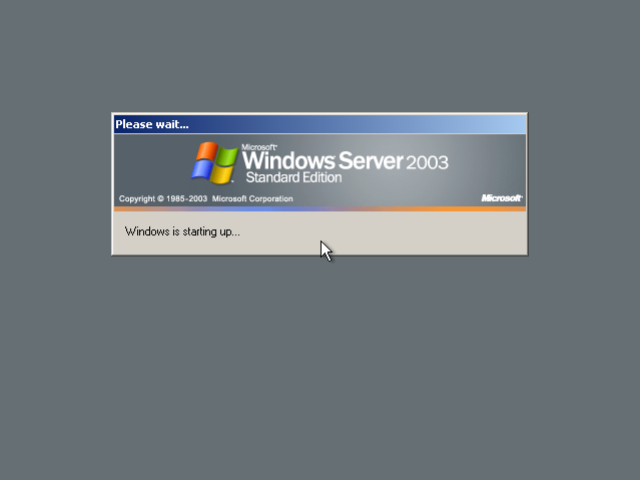 Welcome to Windows Server 2003 Standard Edition Login page.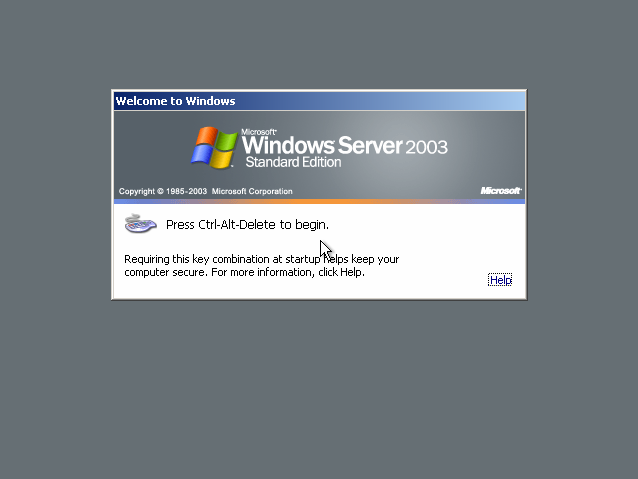 After press ctl+alt+del, please put your username as administrator and password, then click ok.
You have successfully installed windows 2003 server standard edition